Summary
Clearing CAT/MAT/GMAT and other common entrance exams is the best way to do an MBA course in Healthcare Management
IIM Calcutta offers a one-year Executive Programme in Health Management
Healthcare has expanded beyond the typical roles of doctors and other medical workers. The job of a healthcare manager now involves daily management of healthcare clinics, hospitals and pharmaceutical facilities as well as a load of administrative work. If you have a passion for healthcare and want to support frontline medical workers, an MBA course in Healthcare Management is the best way to go about it.
Why Healthcare Management?
With the healthcare sector experiencing constant changes facilitated by the use of technology and science, students having a keen interest in this field may apply for MBA courses in Healthcare Management. A number of jobs are available in this sector, such as hospital management and administration, hospital operations, quality control in hospitals, pharmaceuticals production manager and hospital CEO/CFO. This MBA course is ideal for those who see themselves working at hospitals, insurance companies and government healthcare services. Such courses can be a two-year full-time MBA course or an Executive MBA or a one-year MBA programme.
Studying Healthcare Management:
You need to clear your Class XII board exams in any stream.
You need at least 50% aggregate in your graduation exam in any stream from a UGC-recognised university.
You need specific cut-offs to appear for common entrance exams or entrance exams conducted by specific universities for admission to Health Management courses.
Entrance exams:
Common Admission Test (CAT)
Common Management Admission Test (CMAT)
Graduate Management Aptitude Test (GMAT)
Association of Indian Management Schools (AIMS) Test for Management Admissions (ATMA)
Management Aptitude Test (MAT)
XLRI Aptitude Test (XAT)
Besides these, individual colleges and state universities have their own entrance exams. Most of these exams are followed by a personal interview (PI).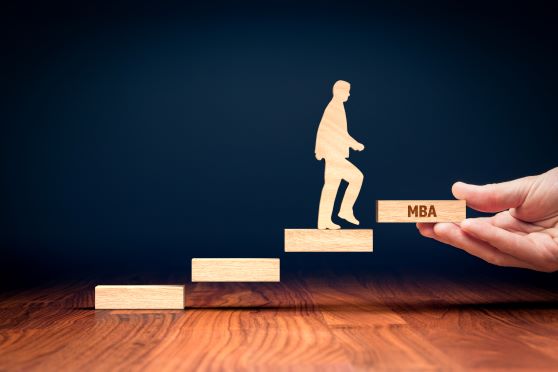 How to get into B-schools: A road map for MBA entrance exams
Subjects covered in the course:
Organisation of hospitals
Healthcare economics
Fundamentals of healthcare administration
Healthcare regulations
Quality assurance
Healthcare planning
Healthcare economics
Conflict management
Disease control management
Health management
Jobs at hand:
Hospital CEO: They are responsible for managing the strategic and day-to-day operations of the entire hospital, including all medical and non-medical departments and services.
Hospital CFO: They are in charge of all financial operations at the hospital/clinic.
Healthcare administrator: They are in charge of a hospital and look after the overall management of business and operations. They may also head some hospital franchises.
Healthcare finance manager: They maintain the expenses, income, bills and related financial areas.
Healthcare information manager: They manage the strategic and day-to-day operations of the entire hospital, ensuring all departments are fully staffed. They also supervise all clinical departments and medical and non-medical staff to ensure the delivery of medical services.
Claims manager: Claims managers oversee the processing of insurance claims to ensure the procedure is handled efficiently. They protect the interests of the insured parties while also providing satisfactory customer service.
Quality and improvement manager: They inspect the quality of services provided. They also offer new solutions to better standards for holistic improvement of the institute or hospital.
Healthcare department manager: They expect to oversee a specific dedicated team of professionals and supervise the work done by that team or department.
Institutes where you can study Healthcare Management courses after clearing common entrance exams:
IIM Kozhikode (CAT), Kerala
IIM Bangalore (CAT), Karnataka
IIM Calcutta (CAT), West Bengal
ISB (CAT), multiple locations
Goa Institute of Management (CAT/CMAT/XAT/GMAT), Goa
KJ Somaiya Institute of Management (CAT/XAT/CMAT/GMAT/NMIMS Management Aptitude Test held by the Graduate Management Admission Council), Mumbai
International Institute of Health Management Research (CAT/MAT/CMAT/GMAT/IIHMR-UMAT admission test), multiple locations
Jamia Hamdard (CAT), New Delhi
Dr B R Ambedkar Open University (Telangana Integrated Common Entrance Test [TICET] or Andhra Pradesh Integrated Common Entrance Test [APICET]), Hyderabad
Welingkar Institute of Management Development and Research (CAT/XAT/ATMA/CMAT/GMAT), Mumbai
School of Management Studies, University of Hyderabad (CAT), Andhra Pradesh
KIIT School of Management (KIITEE Management, CAT/XAT/MAT/GMAT), Odisha
Sharda University (CAT/XAT/MAT/Sharda University Admission Test SUAT online), Uttar Pradesh
Institutes where you can study Healthcare Management courses after clearing their own entrance exams:
Symbiosis Institute of Health Sciences, Pune
Asia Pacific Institute of Management, New Delhi
University of Technology, Jaipur
DY Patil University, Navi Mumbai
Hindustan Institute of Technology and Science (HITS), Chennai (HITS CAT)
Last updated on 27 Apr 2022

link